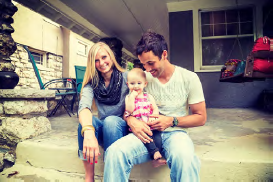 Life:

It's never too early to protect a life

An insurance agent's job is to do everything he or she can to protect the client, the client's family and the client's property, no matter what. Sometimes, that includes broaching touchy subjects like life insurance for newborns or children.

"Lots of people think it's weird to discuss that kind of thing for children," says Missouri Farm Bureau Insurance agent Dana, "but I try to establish a relationship with my clients, so that they trust me when I make a recommendation."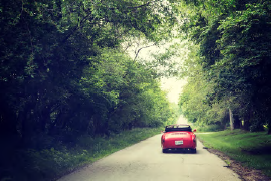 Auto:

Golfball-sized hail leads to giant-sized service

Missouri Farm Bureau Insurance agency sales manager Justin and his staff were eating lunch at a local diner one balmy May afternoon when a storm rolled through town. "We didn't think much of it," he remembers. "It was a normal storm on our end of town." But then one of his customer-service reps hustled into the diner with reports from the other side of town. "I remember him saying, 'It's bad.'"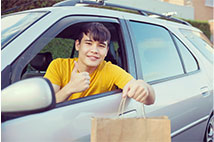 Auto:

Delivery Driver Network Coverage
Grubhub, DoorDash, UberEats, Amazon Flex, the list goes on. When it comes to convenience and getting everything we need delivered to our doorsteps, the market has exploded with options, and with these options comes opportunities. Many Missourians are now supplementing their household incomes with part-time delivery driver side gigs using their personal automobiles. Although we hope every delivery is a safe ride without incident, we know that's not always the case, and that's where Missouri Farm Bureau Insurance's Delivery Driver Network Coverage comes in.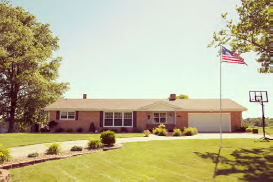 Business:

A HAILuva Lot of Damage

Whether you're a single-property landlord or the owner of a sprawling excavation outfit, an expected bill for thousands of dollars can be crippling to your business.

This is the situation Pete had just experienced when he rolled into Missouri Farm Bureau Insurance agent Jess's office in 2006. Pete, the owner of dozens of residential rental properties throughout Missouri, had just experienced a phenomenon that anyone who owns a single roof - home or auto - dreads: a devastating hail storm.